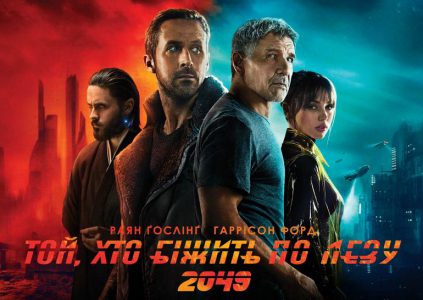 Enjoyed it a lot. It was interesting to observe how aesthetics of 80's organically evolved in the form acceptable for the modern viewer. I approve cast, soundtrack, and visual decisions. The fabula, perhaps, is a little bit naive, but the emotions behind it are true and eternal.
Un excellent exemple de thriller psychologique. L'enquête sur le cas du tueur en série amène la policière à la connaissance du psychiatre inhabituel. Ensemble, ils ouvrent beaucoup de portes fermées, découvrant les secrets sombres reliés aux hauts échelons du pouvoir - et leur propre passé.


Współczesny polski serial telewizyjny. Ciekawe okazję poznać spojrzenie za kulisy teatru, który miałem przyjemność odwiedzić w Warszawie. Bohemskie życie aktorów, jak opinia publiczna go sobie wyobraża, często nie ma nic wspólnego z rzeczywistością. Wzajemne relacje i konflikty w zespole teatralnym po przybyciu nowego dyrektora teatru.